They say some things run in the family; eye color, personality traits, NFL quarterbacks, being a Jedi, The Mafia, being a Kardashian…the list goes on. Here at Matchbook Media, we seem to have Web Coding running through our veins. As a family-owned and operated company, we all grew up in the Midwest, where we value relationships, integrity, college football, and epic Mario Kart battles.
It's because of this that we don't outsource any of our work and prefer to keep things in-house, where we can foster an environment of accountability, communication and most importantly, a personal touch to every aspect of our work.
Welcome to the family.
With great experience, comes great responsibility
Lucas
CEO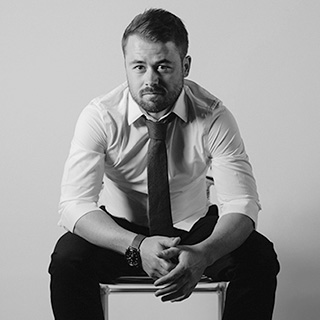 Hi, I'm Lucas! I'm the CEO of Matchbook Media and thrilled to be leading a team in the web development world! My career started humbly by making pages for musicians in the golden age of Myspace, which lead to making full websites through WordPress. I am forever grateful to Google for teaching me so much, and I'm proud to say that everything I know now has all been self-taught.
Today, my office is nested in my studio, where I enjoy writing and recording music and have the opportunity to be working with some of my closest friends in building everything from websites to plugins to full Content Management Systems (or CMS's). I hope you enjoy your visit here at Matchbook Media! -Lucas
Solving puzzles

98.8%

98.8%

Limbo

96.5%

96.5%

Remembering Where I Parked My Car

7.5%

7.5%
Nick
COO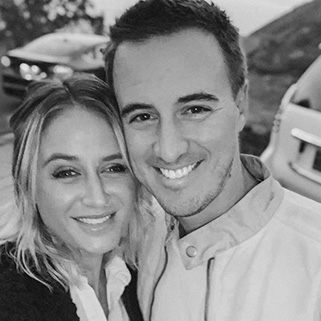 My journey began through brainstorming over Google Hangouts with my brother and CEO of Matchbook Media, Lucas, which then turned into a full-time gig building websites and helping to lead our team on new projects. I currently live in California with my wife, Brittany, and our two daughters, Emme and Lucca. Being a husband and a father is one of my favorite things in this world, and being able to work from home makes getting family time much easier! I really enjoy building websites and being a server manager for Matchbook Media, as well as learning new things and hopping in to help direct and mentor where I'm needed. Thanks for checking out our site and feel free to let us know if you need anything! -Nick
Quoting any and all media from the 90s

98.5%

98.5%

Turning begrudged competitors into BFFs

97.3%

97.3%

Jump Roping

8.8%

8.8%
Havilah
Project Manager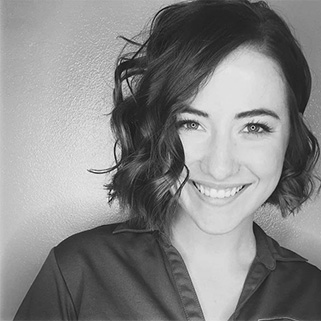 What started as always placing my Crayola crayons back in the box in the correct order of color has turned into a career of organization and creativity. I'm equally left and right brained and so you'll find all my (many) charts artfully displayed with colorful typography and all of my piano / guitar music neatly arranged in binders. I met Eric, the best man on earth, in 2014 and we've been adventuring together ever since. Adventures include: our wedding, getting a dog, going to Europe, shopping at Cost-Co, multiple trips to San Francisco, buying / renovating a house, sharing FOURTEEN nieces and nephews (and counting), getting a SECOND dog, and re-watching the entire Friends series dozens of times. I'm the "Clippy", "Siri", or "Jarvis" of Matchbook in the sense that my purpose is to answer questions and keep people organized, I'm always here when you need me, and I go by a one-of-a-kind kind of name.
Mario Cart driving skills

98.7%

98.7%

Knowledge of obscure European history

94.87%

94.87%

Moving my clothes to the dryer before they get musty

3.2%

3.2%
Bristol
Web Development/Marketing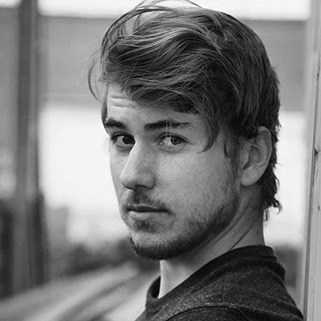 I've always taken an interest in trying to better understand interesting topics from psychology to building lasers to videography, the question of "What if?" never ceases to intrigue me and lead me down rabbit holes of discovery. I really enjoy web development for this reason. There's always something new to explore, tweak or reinvent which continually leaves you on your toes asking the question, "What's next?"
I started learning Photoshop when I was 13 and began dabbling with website creation when I was 15. Since then, I've had the great opportunity to be mentored and trained by people far more experienced, constantly letting me peek into their world of creation and reinvention. If you need anything, you can find me poking around at code and attempting to create new unique methodologies here at Matchbook Media.
Meme creation abilities

99.2%

99.2%

Knack for all things solo competitive

97.5%

97.5%

Impromptu interpretive dancing

3.4%

3.4%
Blake
Web Development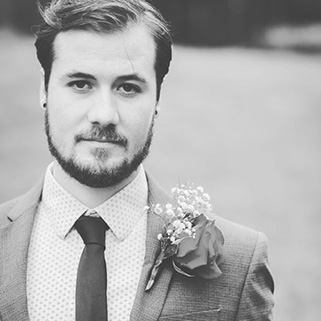 If you knew me in high school, you'd know me as the life of the party (or maybe just the guys who thought he was). A few years after that, I was the guy learning Spanish so I could better connect with my roofing crew. I take pride in building something that lasts and developing relationships is one of my favorite forms of that. I have spent many years working with my hands as a roofer, electrician, window-washer, landscaper, and anything else that leaves you with that "job well done" kind of feeling. Redirecting that energy towards building websites and building relationships with our clients has been an extremely rewarding transition. I look forward to creating more lasting connections and many more years of jobs well done.
Swing dancing skills

99.1%

99.1%

Operating any mechanical vehicle

97.2%

97.2%

Ability to confront and defeat a spider

0.5%

0.5%
Ashton
Designer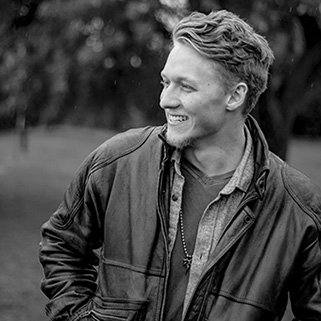 I grew up on an acreage outside of Lincoln NE, enjoying the adventurous and creative side of life! Nebraska summers for me included riding dirt bikes, lake days, horseback riding and road trips to Colorado. I have been designing for over 3 years now and enjoy designing everything from social media advertisements to full websites and logos. The creative process for designing is one of my favorites especially when listening to music is included!
Handstand Push-Ups

98.4%

98.4%

Opening the door for the elderly

96.4%

96.4%

Refusing to make a fashion statement

4.3%

4.3%
Avery
CFO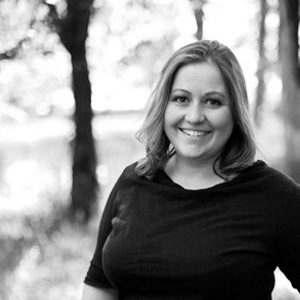 If you made a purchase at my lemonade stand as a kid you would be handed a nice glass of cold lemonade plus a neatly itemized receipt. Multiple family businesses growing up gave me the opportunity to see the inside of the operation and I couldn't get enough of it. I have been "doing the numbers" for over 15 years now and, as an entrepreneur myself, I love to see small businesses thrive. When I'm not balancing, transferring, filing, and planning for my clients, I am loving on, playing with, and caring for my 4 amazing kids. My husband, Warren, and I enjoy the challenge of running our own three businesses: Jennings Performance Horses, Plexus Ambassadors, and Azure Bookkeeping. Business is a way of life for us which means anyone we work with or for is family. The Matchbook crew and clients are one clan I am proud to call Family.
Knowledge of horses

99.1%

99.1%

Parallel parking

96.7%

96.7%

Being Rude to Anyone

.01%

.01%